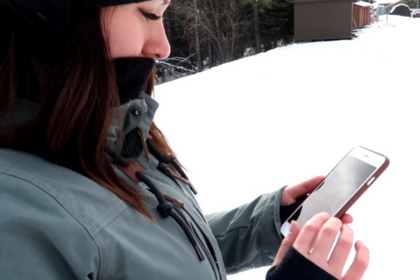 Not only is the RCR App your best source for the most up to date information including run/lift status, mountain cams and snow reports, it's now your ski tracking app too!  Through our new GPS tracking feature, you can measure your speed, distance skied and altitude during your runs.  Simply open the app and use the GPS button to bring you to the tracking screen.  The RCR App is available on iTunes and the Google Play store for FREE!
Get more RCR App information and download link from our website.
BOOK YOUR SKI VACATION NOW & SAVE
Book your vacation before November 30th for savings of up to 42%.  Call 1-800-258-7669 or book online.
RCR ROCKIES CARD & GIFT CARDS – THE PERFECT HOLIDAY GIFT
Get 3 FREE days (plus daily discounts) for the price of one lift ticket with the RCR Rockies card, Gift Cards can also be bought for $25, $50 or $100 – purchase one or both for that special skier in your life through the RCR Online Store.
RCR Rockies Card
Gift Card
-30-
For more information, please contact:
Matt Mosteller
Senior VP Marketing & Resort Experience, Resorts of the Canadian Rockies
[email protected]
Twitter & Instagram – @PowderMatt
Powder Matt's Blog