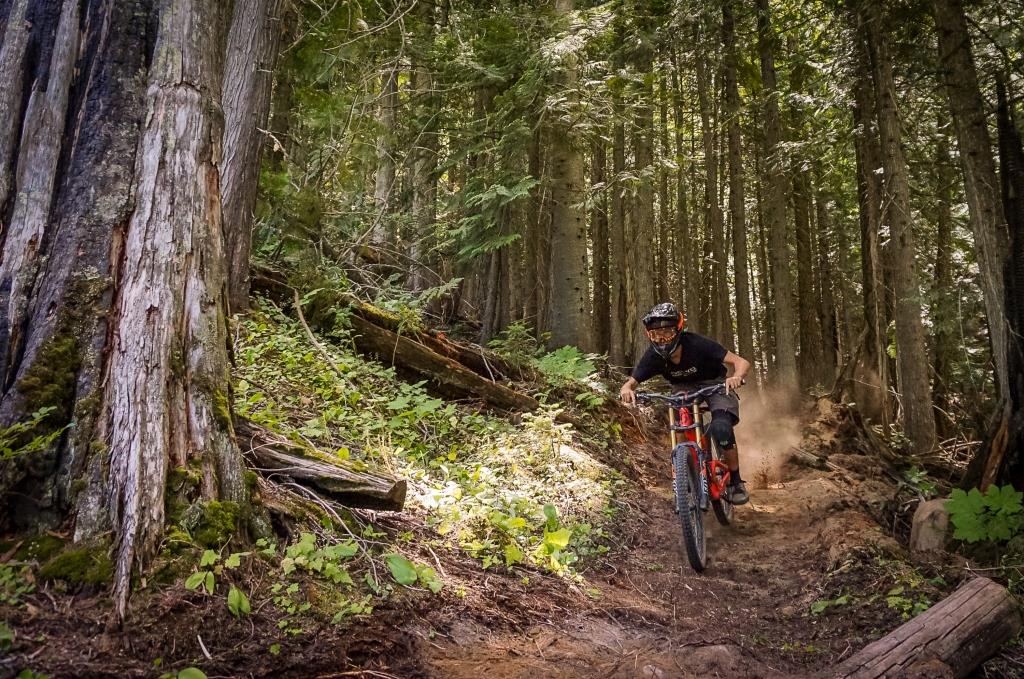 Sunday Funday Mountain Bike Race
Join us for a casual and fun downhill mountain bike race modeled after our popular Thursday Night Race Series.
The race will take place at the end of the day at 4:30pm. Entry for the race is $10 and includes a post race beverage at Legends.  Interested racers can register at the Adventure Centre in the main plaza on race day  by 3:30pm and must meet at the top of the course before 4:30pm.  Race course will be revealed closer to race day and will involve trail(s) on the mid to lower part of the Timber Side bike trails.
Format: Racers will get 1 lap down the chosen race course and are timed via our manual Webscorer App.  Course will be open to public all day and racers are encouraged to take a practice run as no formal training run will take place.  Following the race competitors can head over to Legends Mountain Eatery and trade in their race plate for a cold beverage to enjoy as times are tabulated.  Prize ceremony will follow at Legends approx. 20min after the last racer has crossed the finish line.
The race is open to racers 8yrs and older and prizes will be given out in the following categories:
Kids Male (8yrs – 12yrs)         Kids Female (8yrs – 12yrs)
Youth Male (13yrs – 17yrs)    Youth Female (13yrs – 17yrs)
Adult Male (18yrs – 39yrs)     Adult Femals (18yrs -39yrs)
Master Male (40yrs+)             Master Female (40yrs+)
All competitors are required to wear a bike helmet and protective gear/pad are recommended.  Please note as the race is at the end of the day no reruns will be given (even for mechanicals) so please ensure you bikes are in good working order.