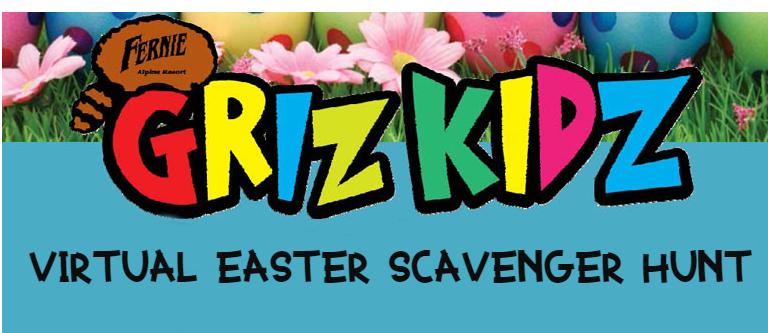 Griz Kids Virtual Easter Scavenger Hunt 2021
Fernie Alpine Resort's Easter Bunny Goes Virtual
Kids get ready for this scavenger hunt gone virtual!  As you are skiing/snowboarding around for the day, use the clues to find the Easter Bunny signs hidden on the lower mountain, take a photo with the sign and upload it on the online scavenger hunt form!  Every photo gets you into a draw for a special Easter Basket full of Easter treats and Helly Hansen swag!
The event is open to kids ages 12 and under!
(For those older kiddos…we haven't forgotten about you.  Check out our Smith Optics Lift Off Scavenger Hunt Challenge happening Friday and Saturday!  Details on that activity can be found by clicking here)
How to Participate:
Check back here on April 3rd to get the clues list.  Solve the clues to find where the bunnies are located.   Once you find a bunny take a photo with it and upload the photo onto the online form
All the bunnies will be located on our "Lower Mountain" terrain (if you need help solving the clues grab a trail map from Guest Services or access it online here)
You don't have to find all the bunnies.  Do as many as you can – every bunny sign that you find is an entry into the prize draw.
All answers must be submitted using the online form. Only 1 form per email is allowed (the form allows for multiple kids from the same family to participate – they can all be in the same photo you submit).
Forms must be submitted by 5pm (MDT) on Sunday, April 4th.
The prize draw will take place on the morning of Monday, April 5th, and winners will be notified by email (be sure to add

[email protected]

to your contact list or double check your spam folder that morning).
Winners must be able to pick up their Easter Basket from Guest Services any time after 12pm on Monday, April 5th.
Open to kids ages 12 and under.
Guests must follow all Fernie Alpine Resort COVID safety policies while in the resort (policies can be found here)
Bunnies will be on white 8.5″ x 11″ signs and located in safe places to stop (tops and sides of the runs).
Clues:
Clues can be found on the PDF by clicking the button below.  They are also available on the submission form or scroll down to the end of this post.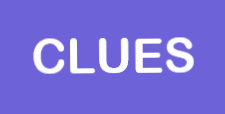 Submission Form:
Upload your photos on the form below.  Submissions are due by Sunday, April 4th at 5pm.  
You can also access the form by heading to this link: https://form.jotform.com/210114226814241
Thanks to our event partner Helly Hansen.  Helly Hansen has a variety of kids gear up the young ones for active days outside.  Check out Helly Gear at our Sports Alpine Retail store or visit their website at t https://www.hellyhansen.com/en_ca/kids-juniors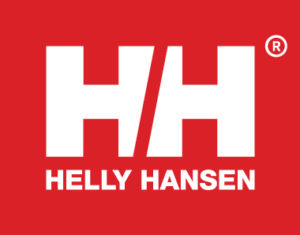 CLUES LIST:
Bunny #1 – You can find me along the fence at the top of this lift named after an animal with antlers that is strong and "mighty".
Bunny #2 – Just like Aladdin, I also like to ride a magic Carpet. Find me at the top of that Carpet lift.
Bunny #3 – Find me at the start of the second set of secret kids trails that are named after something "juicy" that you can drink.
Bunny #4 – I like to slide on these special features under the Deer chair. I'll be hanging out at the top arch with the staff.
Bunny #5 – Take the trail that you get when you mix the colours of yellow and red. I'm just below where that trail crosses with "Incline".
Bunny #6 – I like to hang out with this famous Disney character. Find me just below where trail "A" crosses with trail "B". Trail "A" is the type of animal the Disney character is (followed by the word "trail"). Trail "B" is the name of the Disney character.
Bunny #7 – You can find me having a laugh on the side of this gully.
Bunny #8 – Easter Monday is this kind of special day that you get off of school (hint it starts with the letter "H" and is also the name of a run off the Elk Chair). Find me just above where this run, meets Cedar Trail.