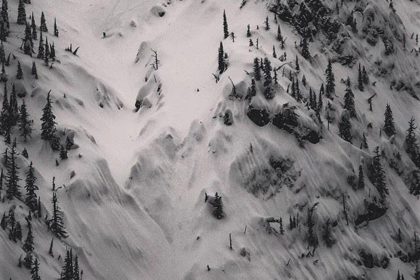 This weekend Fernie Alpine Resort Ambassador, and local Freeskier, Caleb Brown will be competing in the Soulines Backcountry Freeski/ride event in Nelson, BC. A truly unique event, Soulines is designed to deliver a technical blank canvas of world-class terrain to a hand-picked group of avid backcountry enthusiasts. 3 days of cliffs, pillows, chutes and high-speed open faces – this event has it all!
Nestled 14km off the highway, a 3-day base camp is set up next to Kokanee Glacier. 40 of the best skiers and snowboarders arrive at this invite-only event, for the ultimate backcountry experience, but it goes beyond that.
Soulines mission statement reads like this:
"Bringing together a group of like-minded winter backcountry enthusiasts and providing them with a venue to learn, grow and progress their avalanche awareness skills and riding abilities."
I caught up with Caleb just before he headed off to Nelson –
I wasn't planning on doing any competing this winter until I learned about Soulines, which is actually similar to an event I had dreams about creating myself. 

It is right up my alley, sledding, ski touring, winter camping and freeskiing all combined into one event. 

When I learned that it was invite only I wondered if my resume would make the cut, but after a month of anticipation, I got the invite. Since then it has been at the top of my priority list for this winter, and I can't wait to be out there. 

My girlfriend, who was the one that turned me on to the event, is also invited and it's her first big mountain competition so I also can't wait to see how she does. That being said, there are 8 out of 40 competitors on the roster from Fernie, which is a huge contingency and awesome for the hype of the town! 

Events like this (even though this is a one of a kind!) always give me new perspectives, and I am excited to see how I look at things prior to this competition. 
Having followed this event for a couple of years, I am so stoked to see Caleb amongst it. I have no doubt that he'll be throwing down crazy lines all weekend long.
Good luck, Caleb!