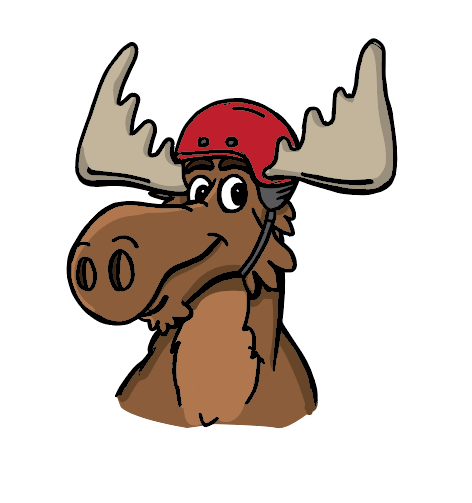 Moose on the Loose 2023
January 5th – January 7th
9am-4pm everyday
Mighty our learning area Moose has gone for an adventure around the mountain.  See if you can find where Mighty went.  Clues to where Mighty is will be posted each day on our events page and on social media stories. Can you help find our special friend?
Rumour has it that Mighty is hanging out on the big signs when you get off the lifts.  NOTE: The signs are always off and away from the chairlift (head towards the big sign you see once you get off). Mighty will never be near the actual chair lift to make it safe for him and everyone on the resort while they search for him!
Details
Find Mighty and take a picture.
Upload your photo on our online form – it will be posted as of January 5th
1 photo per person per day. The more days you find Mighty, the more entries you get for your chance to win a prize.
Get a bonus entry by sharing your photo on social media and tagging Fernie Alpine Resort and using the hashtag #mooseontheloose
CLUE OF THE DAY:
January 7 – You can find me roaming in Europe, Asia, northwestern Africa and North America.  I'm also called a Wapiti
January 6 –  This can either be a building material for a house or a song (by Ke$ha)
January 5 – I like to camouflage in the trees, but sometimes you can see the tip of my tail blend in with the snow.