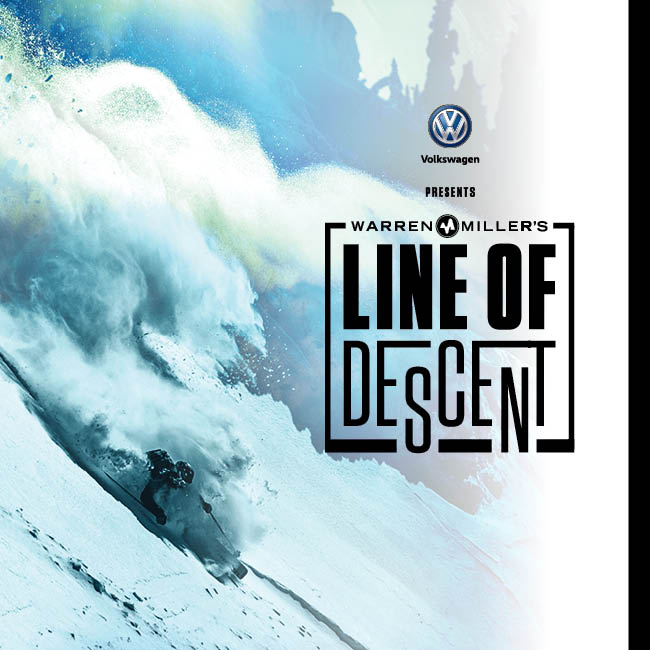 Warren Miller's "Line of Descent presented by Volkswagen"
Fernie Alpine Resort is proud to co-host the premiere of the new Warren Miler Film "LIne of Descent presented By Volkswagen". Fernie Alpine Resort, our patrol team and patroller Kevin Giffin are all featured in the film this year so come out and see your favourite mountain on the big screen!
Join us at the Vogue Theatre Fernie BC on November 23rd at 7pm to catcht the show. Tickets are $15 and are available for purchase at the Vogue Theatre and The Guide's Hut downtown. Limited number are available. Part of the proceeds from ticket sales will go towards CARDA (Canadian Avalanhce Rescue Dog Association).
ABOUT THE FILM: This fall, don't miss Warren Miller's 68th ski and snowboard film, Line of Descent, presented by Volkswagen. Follow athletes Tommy Moe, Kalen Thorien, Collin Collins, Lexi duPont, Marcus Caston, Seth Wescott and more as they travel the globe, by land, air, and sea, exploring the ties that bind ski culture. From BC to France, Montana to Colorado, California, Norway, and New Zealand, new generations of skiers and riders are pushing their sport to new extremes. Join your tribe and cheer on the official kickoff to winter with the ski film company that started it all. As the family grows, the traditions growricher. Don't miss Volkswagen presents Warren Miller's Line of Descent—deeper and fresher than ever. Go towarrenmiller.com for more.