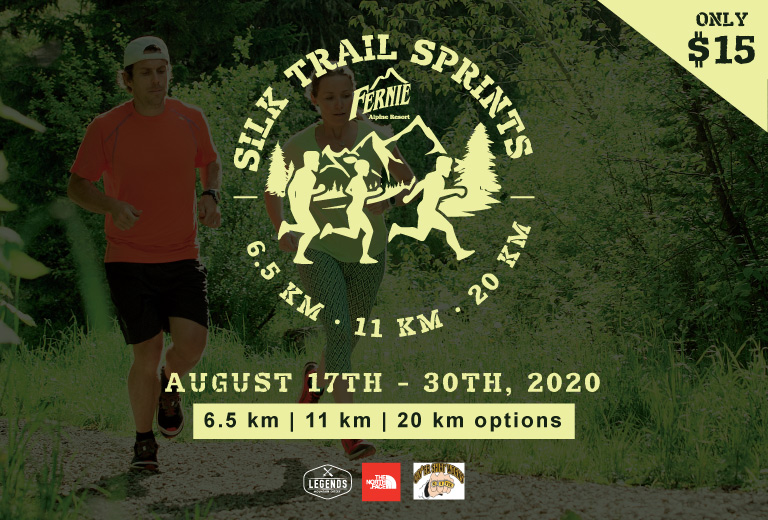 The Silk Trail Sprints – Virtual Trail Race
A first for Fernie Alpine Resort – a virtual trail running event highlighting our fantastic trail network to our running community. Come out at a time that suits you, choose a distance that suits you, and score yourself an awesome medal from created by Wild Wolves Design.
The event runs from August 17th – August 30th.
6.5km – 11km – 20km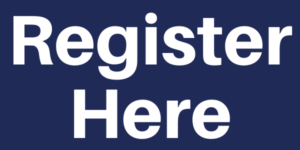 How do I participate in the Silk Trail Sprints?
Register online!
COMPLETE YOUR ONLINE WAIVER!  https://passes.skircr.com/waivers-special/signup.aspx
Join the Fernie Alpine Resort club on Strava and check out the three routes on offer (6.5km, 11km, and 20km). https://www.strava.com/clubs/FARevents
Complete one (or all) of the segments for the event, track your results and post on Strava.
Collect your medal and 15% off voucher for Legends from Guest Services.

Show your confirmation email to receive your Legends voucher.
Show your Strava results to receive your medal.

When you pick up your medal, you will automatically go in the draw for our great prize pool.
Tips for using Strava:
To find the three routes for the Silk Trail Sprints, look for the 'Events' in the Fernie Alpine Resort club page on Strava.
There are three events listed, one for each distance (6.5 km, 11km and 20km).
If you click on 'view the route' from the event, you have an option on the bottom left of the screen to "use route". This will automatically take you to the recording feature with the route marked out. This makes it really easy to follow the correct route.
Make sure you start and end your Strava at the start of the route – the start of upper parking lot 4.
Don't have Stava? You can definitely still participate. The routes are posted below and you can track your run on your own timing device. To collect your medal, just show your timing device at Guest Services.
Additional prize draw opportunities:
Post your results on social media with #SilkTrailSprints, tag @ferniealpineresort, and get an extra entry into the prize draw.
There will also be prizes awarded to the most kilometres run over the two-week event. Come back and run the course again and stack up your KM's.
Race routes:
All trail routes start and finish at the start of upper parking lot 4. Look for the sign that says "Start your Strava here".
6.5 km – CLICK HERE
11 km – CLICK HERE
20 km – CLICK HERE
Resort Waivers:

All participants must complete Resort Event Waiver/s to participate in this event. If you have already completed a waiver for any summer events in 2020, you do not have to complete another.
Participants ages 16 and over must complete a resort EVENT WAIVER.
Participants ages 15 and under must have their parent or legal guardian complete both an EVENT WAIVER and PARENTAL CONSENT WAIVER.
What to bring on your trail run:
The essentials:
Plenty of water.
Appropriate footwear and clothing for outdoor weather.
Bear spray and/or bear bells (you are in bear country).
Energy snacks.
Cell phone for emergency's – save Dispatch/Bike Patrol number 250-423-2426
We also remind runners that our trail system is within local wildlife habitat and while our trail and patrol teams do regular trail checks and monitor wildlife activity, wildlife is constantly moving and there is always a possibility that you may encounter wildlife during the run as you would on any other trail within the town.  Make sure to make your presence known when running and if you normally carry or run with bear spray to continue to do so up here.
Great prizes up for grabs thanks to our fantastic community sponsors!
Giv'Er, The North Face, Legends Mountain Eatery, Stag Leap Running