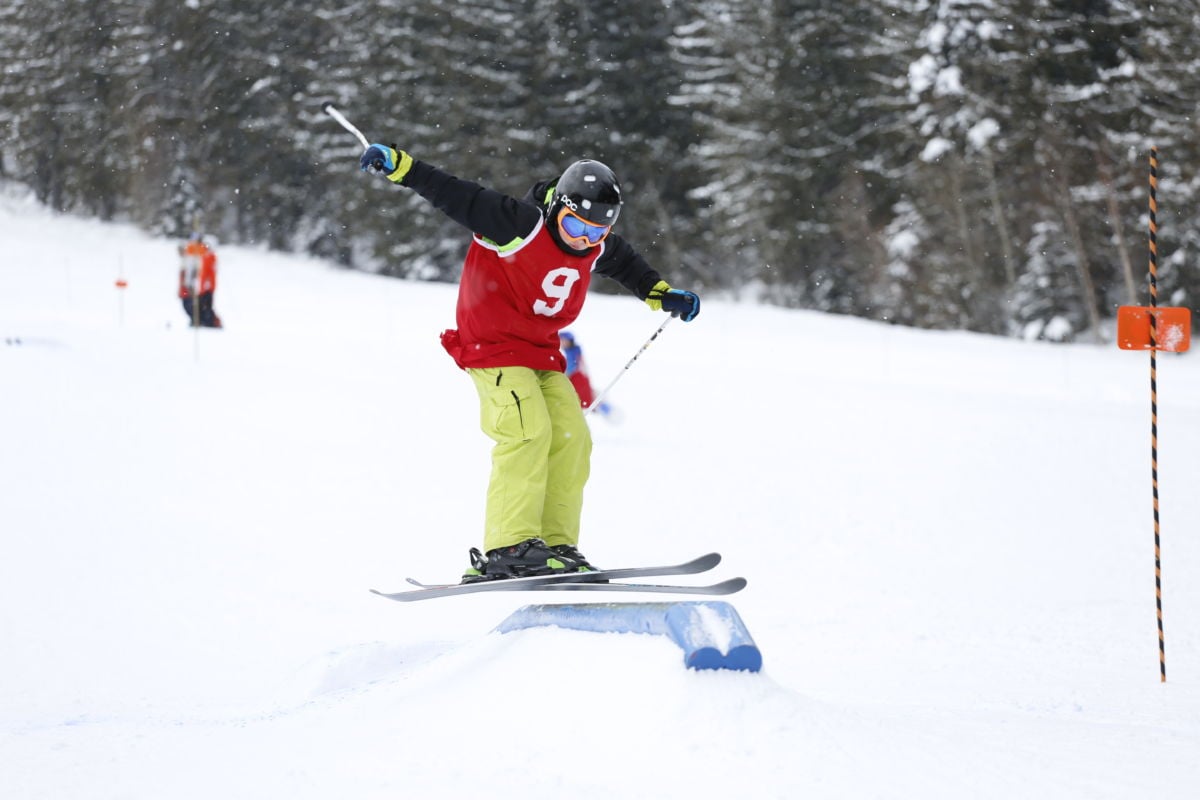 Raging Elk Kinky Rail Jam Series
Skiers and snowboarders will slide with style at the Fernie Alpine Resort Rail Park as they compete against their peers for the top spot in their respective categories.
This year we have expanded this event into a three-part series. Three events spread over no-school Friday's through January, February, and finishing up at the beginning of Spring Break on Saturday, 20th March 2021. Each event will see different features being showcase in the rail park by local shredders.
How does the series work?
Results from each event will earn riders points towards the overall series. At the final event, the Raging Elk Kinky Rail Jam Series winners will be awarded for each category based on the riders with the most series points (only the top two event results will be counted). The more events you participate in, the higher chance of taking out the overall series! Don't worry, we will still have great prizes for all three events thanks to our fantastic Community Series Sponsors.
Whats new this year?
This year we will have strict COVID-19 safety policies for all of our events. Check back here soon for a full update on our Raging Elk Kinky Rail Jam Series COVID-19 Procedures, but for now here is a brief overview of what to expect. 
Online pre-registration and waivers MANDATORY – no in-person registrations.
Scheduled check-in times.
Small competition groups (split by category).
Only one category allowed in the competition zone at a time.
Spectators discouraged.
Face coverings mandatory at all times.
Virtual awards ceremony.
Helmets are MANDATORY for all competitors.
Event Dates:
Friday, 22nd January 2021
Friday, 26th February 2021
Saturday, 20th March 2021
More information will be announced soon!
A huge thanks to our title sponsor, the Raging Elk Hostel & Kodiak Lounge. Spend a night, not a fortune at Fernie's premier hostel or enjoy a cold beverage in the cozy Kodiak Lounge. For more information, visit their website here.
Thanks to our silver sponsor Giv'er