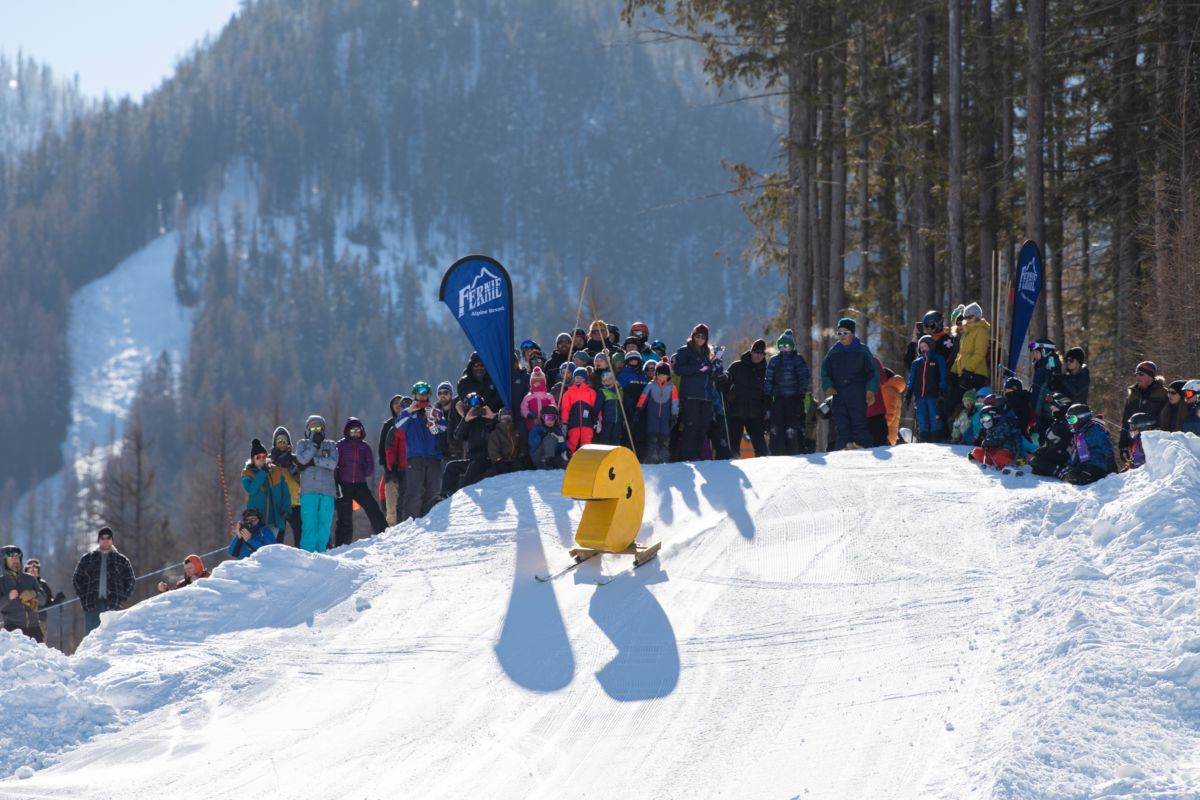 Raging Elk Dummy Downhill
A highlight of Fernie's winter Griz Festival! Strictly for fun, this competition features imaginative & hilarious "dummies" on skis launching themselves off a gigantic jump beside the Timber Chair.
The dummies can be made from a variety of materials and creativity is stressed. They are judged on their construction, creativity, the distance they fly off the jump and the carnage factor when they land.
Prizes are awarded for the best construction, best theme/name, best disintegration, best flight, and more!
The event is a fundraiser for Angel Flight East Kootenay. A fully volunteer-run charity providing free air transportation to residents of the East Kootenay to medical appointments in Kelowna.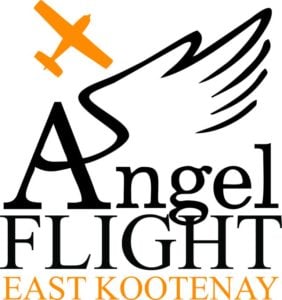 1. No living cells allowed in the race.
2. No remote controls or human contact with dummy allowed after launch.
– Not higher than 6 feet, lower than 3 feet or wider than 3 feet at the base.
– Volume-weight up to a max of 100 lbs. MUST PASS WEIGH-IN.
4. Only skis or snowboards allowed to mount dummies on.
5. Dummy names must be suitable for publication.
6. One team member at the top of course to launch the dummy
7. Owners are responsible for retrieving all dummy parts after the event!!
8. Gravel/dirt may NOT be used to weigh down your dummy
9. No FIRE or FIREWORKS allowed on the dummy.
10. Event organizers reserve the right to disqualify any dummies they feel are unsafe to the event and/or spectators
The entry fee is a donation to Angel Flight East Kootenay (Minimum donation amount is $20). 100% of the entry fees will go towards Angel Flight East Kootenay.
Entries can bring their donations (IN CASH) to the check in on the event day or can do their donation online here; Donations here

 If you are submitting your donation online, please remember to include a note that it is for your Dummy Downhill entry. 
11:00 am – 12:00 pm: Dummy Registration, Check-In and Weigh-In @ bottom of the jump (next to the Timber Chair)
12:00 pm: Judging Begins (all dummies must be weighed in and approved by this time)
12:30 pm: Dummies head to the top of the course
1:00 pm: Dummy Downhill Start
3:00 pm: Awards Ceremony in the Plaza
A huge thanks to our title sponsor, the Raging Elk Hostel & Kodiak Lounge. Spend a night, not a fortune at Fernie's premier hostel or enjoy a cold beverage in the cozy Kodiak Lounge. For more information, visit their website here.
Big shoutout to our gold sponsor, Elevation Showcase – the local purveyors of fun! Elevation provides top-of-the-line gear to get you outside enjoying the best of the mountains, rivers and lakes in our backyard! They want you to feel ready from start to finish. Find out more here.
Thanks to our silver sponsors who continue to support our community event series; Giv'er & Fernie Physio