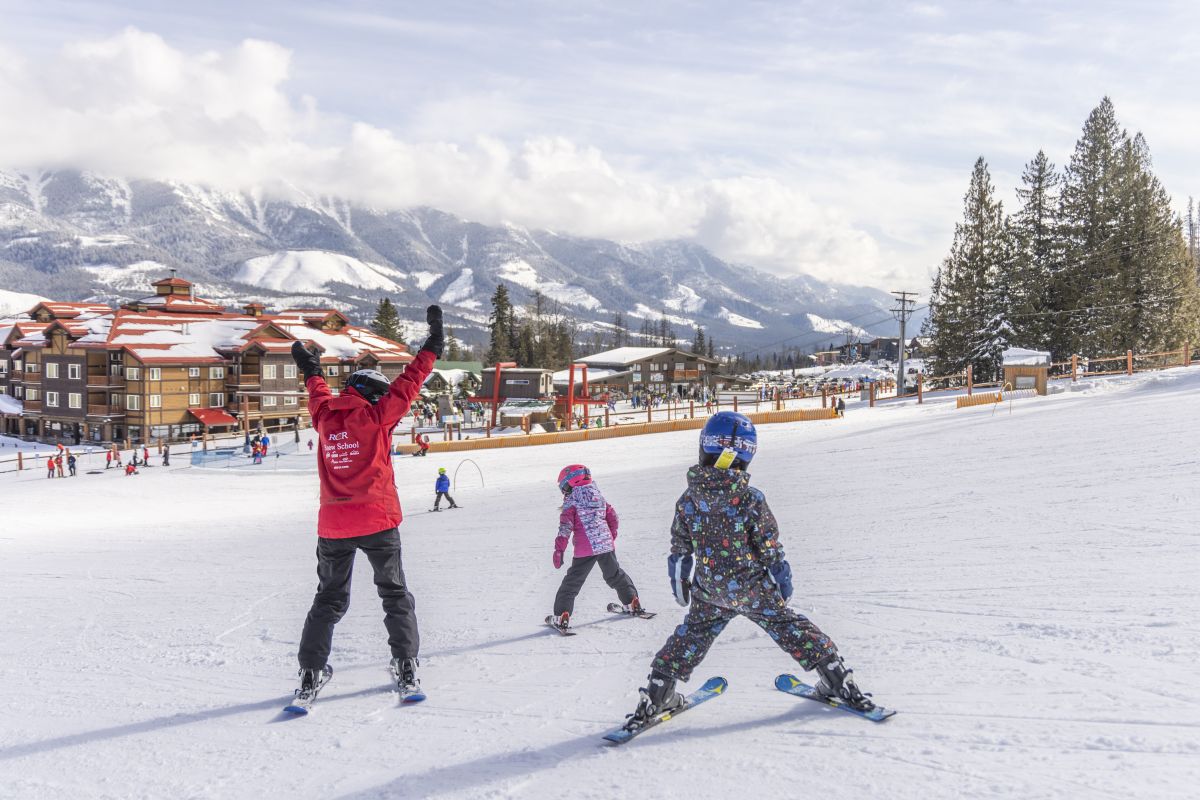 Kids Holiday Ski & Snowboard Camps 2022
There are a variety of ski and snowboard camps over the holiday period for kids to learn and expand their skills.
Pre-booking is required, and limited spaces are available.
For more information on each camp below (ability level required etc.) or to book your lesson online, visit https://skifernie.com/purchase/telus-winter-snow-school/
You can also book or get questions answered by calling 250-423-2406 or emailing [email protected].
Ski Camps
Big Mountain Christmas Camp – 4 Day Camp (ages 10-17)
December 26th – December 29th 2022
Christmas Holiday Camp – 4 Day Camps (ages 8-14)  
December 26th – December 29th 2022
January 2nd – January 5th 2023
Wees Christmas Camps – 2 Day Camps (ages 4-5)
December 23rd & 24th 2022
December 26th & 27th 2022
December 29th & December 30th 2022
January 2nd & January 3rd 2023
Snow Rangers Camps – 3 Day Camps (ages 6-7)
December 26th – December 28th 2022
December 29th – December 31st 2022
January 2nd – January 4th 2023
Kids Rail Park Camp – 4 Day Camp (ages 8-14)
December 26th – December 29th
Snowboard Camps
Christmas Snowboard Camp – 4 Day Camps (ages 8-17) 
December 26th-December 29th 2022
January 2nd-January 5th 2022
Wees Snowboard Camp – 2 Day Camps (ages 5-6)
December 23rd & 24th 2022
December 26th & 27th 2022
December 29th & December 30th 2022
January 2nd & January 3rd 2023
Griz Kids / Snowboard Rangers Camps – 3 Day Camps (ages 6-7)
December 26th – December 28th 2022
December 29th – December 31st 2022
January 2nd – January 4th 2023