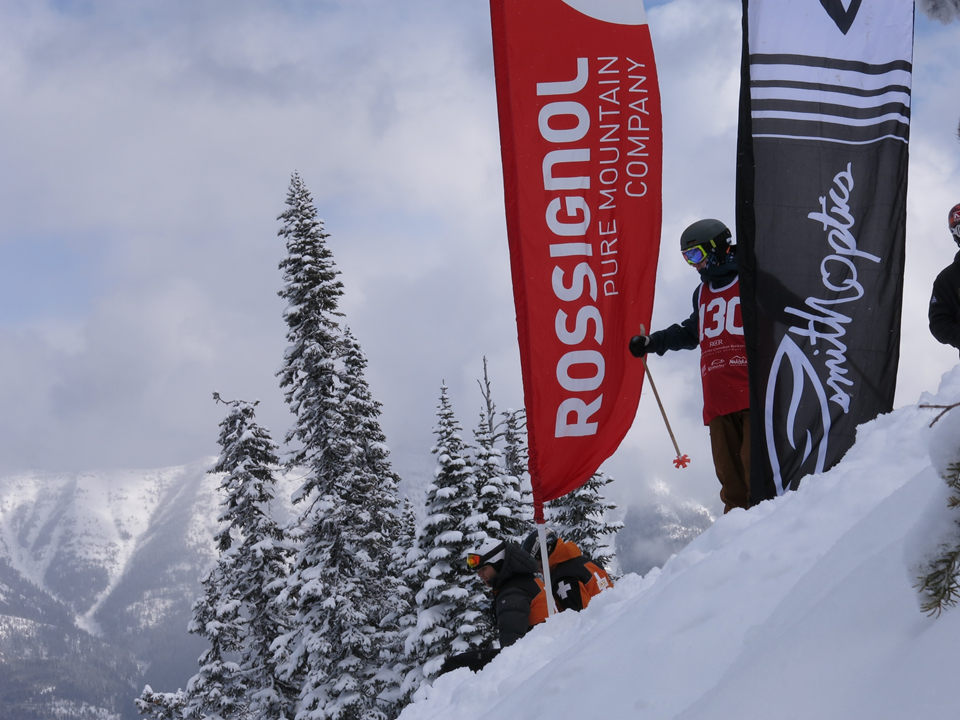 Jeep Jr Freeski presented by Rossignol and Smith Optics
DAY ONE RESULTS: https://skifernie.com/wp-content/uploads/2018/02/Day-1-Results.pdf
Fernie Alpine Resort will once again host a regional IFSA Freeskiing event.
This event provides the opportunity for youth between the ages of 7 and 18 to develop and showcase their skiing skills in a fun and supportive environment.
The Jeep Junior Freeski Series is the only one of its kind in Canada and part of Resort of the Canadian Rockies (RCR) ongoing commitment to providing active and healthy pursuits for youth. To align with the IFSA qualification standards, the event is open to skier's ages 7 to 18 featuring 6 categories: 7-11 /12-14/15-18 male and female. All age cut off dates are based on the age turned prior to December 31, 2017.  Competitors will display their skiing skills on natural terrain while being judged on 5 categories – Line Choice, Control, Fluidity, Technique, and Style/Energy
Entry fee is $80+gst
THE EVENT IS NOW FULL.  To get on to the wait list please email [email protected] with the name of participant, date of birth and contact details of how we can get a hold of you if a spot opens up.  
ONLINE WAIVER FORM: TBA
Reminder: You must renew or purchase your IFSA Junior Membership before you can register for any 2018 freeride events.
Schedule: 
Friday, February 2nd, 2018
9am-5pm -> Check In & Bib Pick Up in the Daylodge
9am-4pm -> Freeskiing – If venue can be open competitors are welcome to check it out.
Saturday, February 3rd, 2018
7:00am-7:30am -> Late check in at the Daylodge
7:30am -> Mandatory Competitors Meeting at the Daylodge
8:30am -> Volunteers & Competitors load Timber Chair
8:45-9:45 am -> Venue open for inspection
10:00am -> Qualifying runs, all categories
5:00pm -> Results from qualifiers and draw prizes
5:30pm -> Competitors Meeting for Finals at the Daylodge (mandatory for all competitors)
Sunday, February 4th, 2018
8:00-8:15am ->Pick up start lists at the Daylodge
8:30am -> Competitors Load Timber Chair
8:45-9:45am -> Venue open for inspection
10:00am -> Final Runs (Venue TBD)
4:00pm -> Chili and videos in the Daylodge
5:00pm -> Awards ceremony in the Daylodge
Accommodation special are available to all participants and coaches – click here
A huge thanks goes out to our partners: Jeep, Rossignol, Smith Optics  Helly Hansen and Solcomm Technologies
Don't forget to check out the other events in the Jeep Junior Freeski Series at Kicking Horse Mountain Resort – Feb. 8-11 and Kimberley Alpine Resort – Feb. 24-25