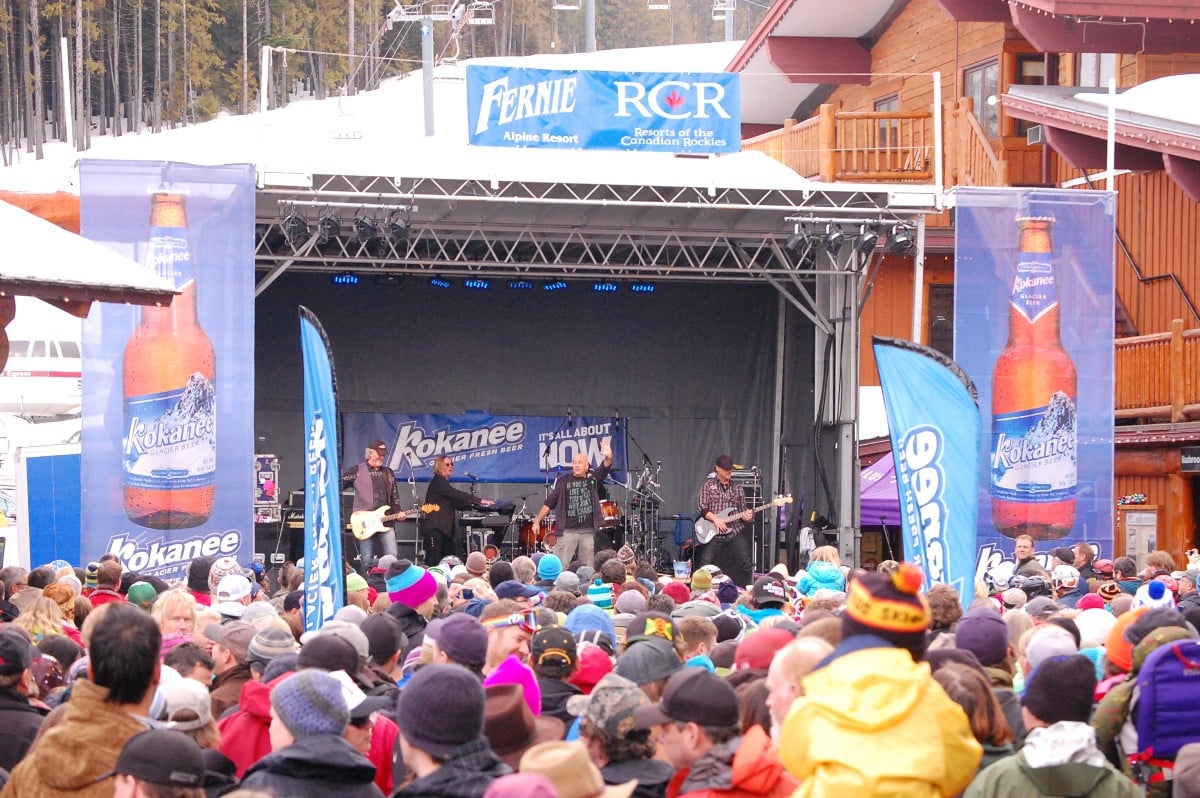 Fernival
Fernival is back for another year!!
This winter marks Fernival's 10th Anniversary!  Join us on our final bonus weekend of skiing/riding and our 2 day Fernival event featuring amazing live outdoor FREE concerts!
For our 10th annual Fernival we're excited to annouce our headline band for the weekend will be Sloan Music, stopping by as part of their 20th Anniversary tour! See a FREE concert by Sloan on Saturday, April 14th in the plaza with special guest openers The Velveteins!
On Sunday, come back and enjoy the return of BC/DC to rock out and close down our season!
Schedule:
Saturday, April 14th:
11am: Raging Elk Powder, Pedal, Paddle Relay Start
12pm-6pm: Kokanee Event Gardens Open @ Plaza
2pm-3pm: Live Music – The Veleveteins @ Plaza Main Stage
3:30pm-5:00pm: Live Music – Sloan @ Plaza Main Stage
Sunday, April 15th
1pm – 6pm: Kokanee Event Gardens Open @ Plaza
1pm: Coca-Cola Slope Soaker Start
3pm – 5pm: Live Music BCDC @ Plaza Main Stage