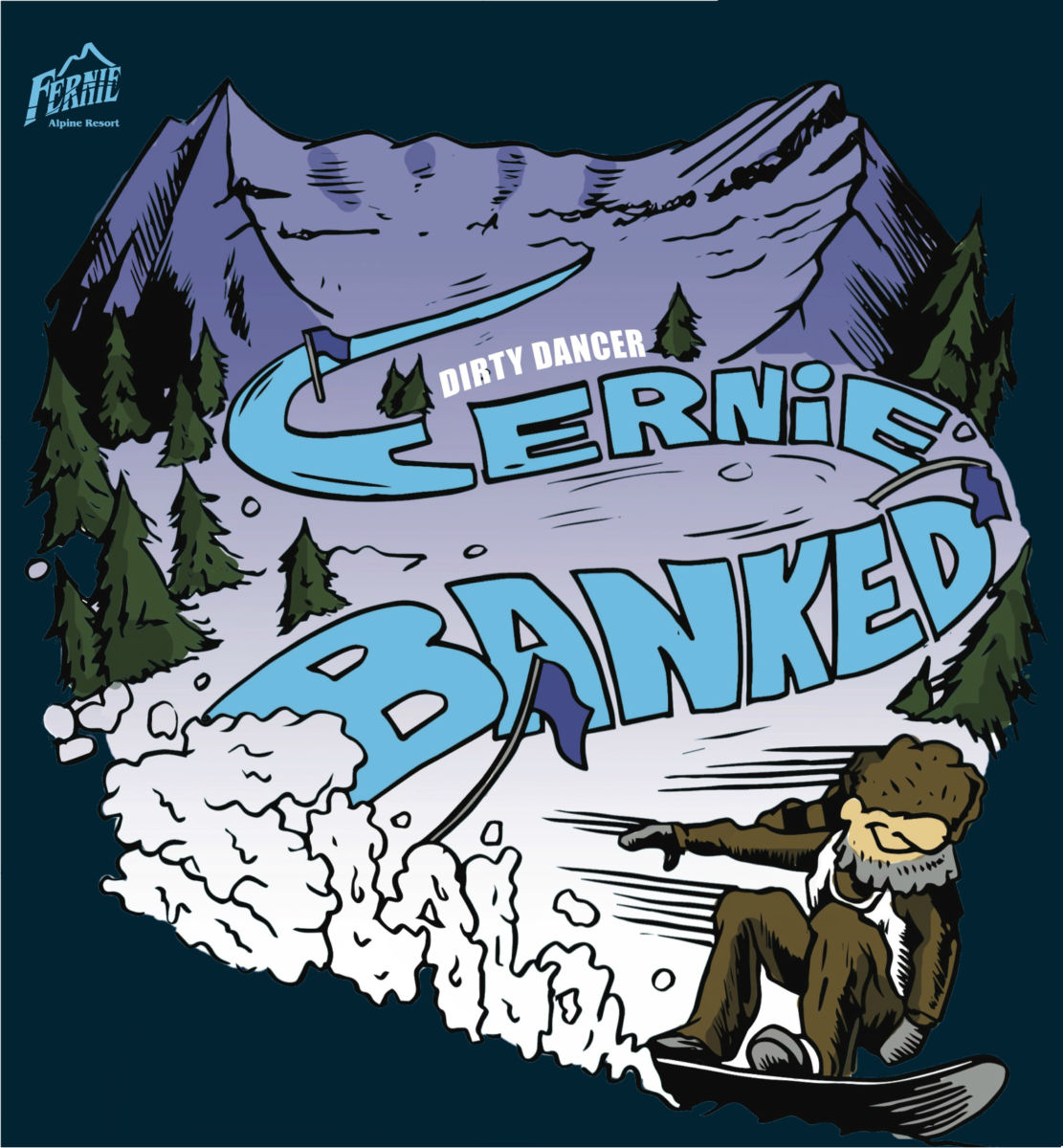 CANCELLED – Dirty Dancer Banked Slalom 2020
Due to the ongoing concern regarding COVID-19, the Dirty Dancer Banked Slalom event will be cancelled.  Please visit skifernie.com for further updates.
Snowboarders, this one is for you!
Get back to your snowboarding roots with the Dirty Dancer Banked Slalom, a throwback to the '80s where snowboarders were the outlaws of the wild west, banned from most ski resorts and forced to fight for the right to shred! Well, times have changed, and we want you to celebrate by entering this awesome event for all ages.
Due to popular demand, it's now a 2 Day Event! 1st run on Saturday, and 2nd run on Sunday.
The course will run through the Dancer Gully in Lizard Bowl and is open to all ages (we recommend an intermediate riding level).
Categories:
Mini Grom – 9 years and under (Men and Women)
Open Grom – 10-14  (Men and Women)
Open Youth – 15-18 (Men and Women)
Open Adult – 19+ (Men and Women)
Pro – Men and Women
Pro Masters – 40+
The Open category is for intermediate riders looking to have some fun and give banked slalom a try!

Pro is for those advanced riders who really want to rip and challenge themselves. We trust that you'll use an honour system when registering to put yourself in the right category to give everyone a chance to have fun and win some prizes. 
If you don't place, we'll have tons of draw prizes from our awesome sponsors: Boardstiff, Commit Snow & Skate and Edge Of The World.
Please also note that a minimum of four riders is required for every category, and if one category is overloaded, we'll split the category appropriately. Helmets are required.
A HUGE THANKS GOES OUT TO OUR SPONSORS
!
Commit Snow and Skate, Edge of the World, Boardstiff Snow and Skate
DC Snowboard, Roxy, Salomon, Airhole, Spy, Capital, Union, Coal, ThirtyTwo, Stance, Volcom, Burton, Airblaster, Vans, Arcade Belts, K2, Rip Curl, Modest, Sky-Lines Rip Curl  Modest Nitro