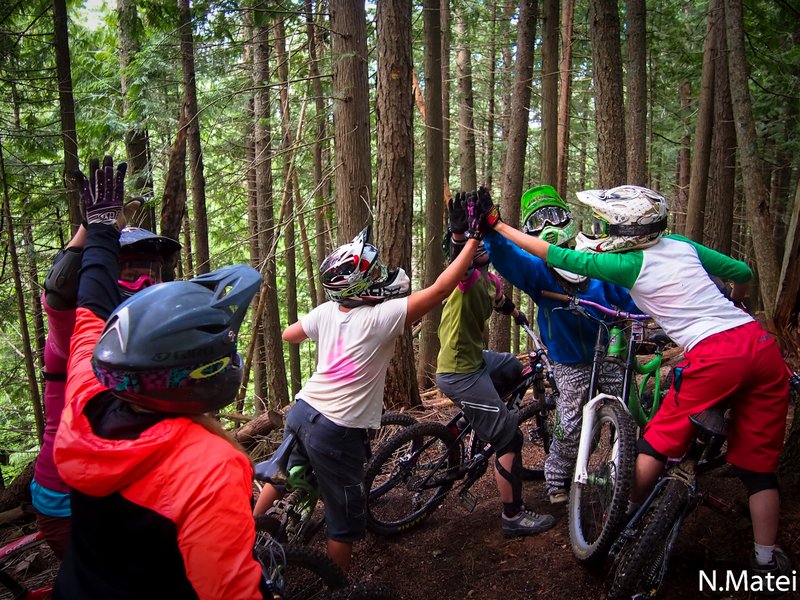 BONUS WEEKEND #2 – CANCELLED
UPDATE – SEPTEMBER 14th
Due to the ongoing wildfires in the surrounding region, Fernie Alpine Resort has decided to cancel the September 16/17 Bonus Weekend.
We were hoping that the wet weather forecasted for this week would help with our dry situation but unfortunately that weather has not materialized.
Now, with neighbouring areas evacuated, on alert and anxious about our region, we want to ensure our operation will not become a distraction in resources and efforts to the current active wildfires in the East Kootenays.
All Fernie Alpine Resort accommodations and the Town of Fernie remain open with services and amenities open for business. This includes the Fernie Chautauqua Heritage Festival & Fall Fair scheduled for September 14-17, for more details, please visit http://tourismfernie.com/events/chautauqua-fall-fair.  Further information on activities and events available in Fernie can be found at www.tourismfernie.com.
We apologize for the inconvenience and look forward to seeing you on the slopes in early December when we open for winter operations.
————————————————————————————————————————————————————————————
Join us for this special Bonus Weekend at Fernie Alpine Resort.
There will be a number of great activities and special events taking place each day.

Activities Available All Weekend:
– Timber Chair is open from 10:30am – 4:30pm for Hiking, Sightseeing and Mountain Biking.  Lift ticket is required and can be purchased at the Adventure Centre.  Rental bikes & gear are also available.
– Aerial Park Adventure is available at 1pm (advance booking required).  Please book at least 48hrs in advance – minimum 4 people required.  Details: https://skifernie.com/purchase/aerial-park
– Guided Nature Hike at 11am  on the Lost Boys Pass Loop.  Adults $31.95 +tax per person including lift ticket (Youth, Senior, Child and Season Pass Holder pricing available as well) Book by calling 250-423-2435 or email: [email protected]
Special Activities/Events:
Saturday, September 16th:
– Morning Yoga @ Lizard Creek Lodge 8am – 9am.  Start your weekend off the right way with a morning yoga session at Lizard Creek Lodge.  Cost: $10+tax per person (Mat rentals available for $2).  Book by calling 250-423-2435 or email: [email protected]
– Saturday Scenic Dinner @ Lost Boys Cafe. Join us for dinner with a view!  Enjoy at delicious Mountain Top BBQ dinner at our scenic Lost Boys Café.  Deatils can be found here: https://skifernie.com/blog/events/saturday-scenic-dinner-lost-boys-cafe-2/
– Kids Saturday Night Naturalist & Pool Party.  Drop the kids off for a fully supervised night of fun!  Nature scavenger hunt, pool party, bbq followed by a movie and popcorn.  Starts at 4pm and ends at 7:30pm.  Cost: $32 +tax & gratuity per person.  For more details and to book call 250-423-2435 or email: [email protected]
Sunday, September 17th:
-Birding & Breakfast from 8am to 10am.  Join Nature Bob on a birding expedition followed by a delicious breakfast.  Cost $24.95+tax & gratuity. For more details and to book call 250-423-2435 or email: [email protected]
– Retro Mountain Bike Race. Grab your retro mountain bike and relive it's glory years by racing it down Deer Trail.  For details click here: https://skifernie.com/blog/events/retro-mountain-bike-race/