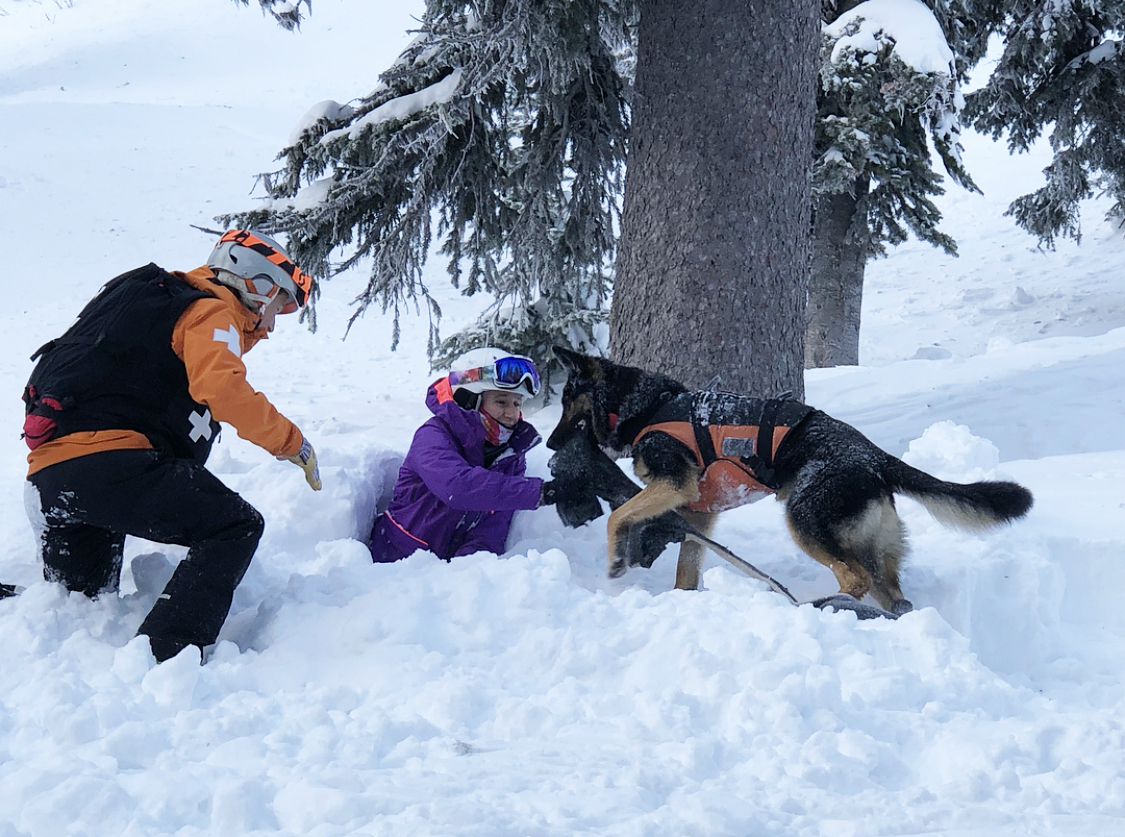 Avalanche Awareness Day
To prevent avalanche accidents and help people make good decisions in avalanche terrain, Avalanche Canada and avalanche professionals in over 30 Canadian communities share their expertise to help people keep safe in the mountains during Avalanche Awareness.
Here in Fernie, we have a full day of interactive and educational activities in the plaza and on the mountain!  The day culminates with a fundraising auction up in the Griz Bar with proceeds going towards Avalanche Canada to support their public education programs.
Schedule:
11 am – 2 pm: Main Avalanche Awareness Tent/Booth set up in the main plaza.
Come down and take part in interactive activities to help learn about avalanche gear, awareness and tools!  Fernie Pro Patrol and Avalanche Canada representative's will be on hand to answer any questions.
We have lots of interactive games to get involved in and a bunch a prizes to give away so be sure to stop by and see what it's all about.
12 pm – Transceiver Education & Search Practice – on snow at the Avalanche Transceiver Training Area (Located at the corner of Heartland and 100% Road – accessible from the Timber Chair)
Learn the basics on how to use your transceiver, put it into practice, race against the clock and win some Helly Hansen give-a-ways! This is open to everyone and we will have transceivers onsite for people to use.
1 pm: Snow Pit Demo @ Top of Bear Chair
See our pro patrol in action as they dig out a snow pit and explain the different layers in the snow pack!
2 pm: CARDA Demo on snow above the Winter Snow Sports School meeting point.
See these furry heroes in action!  Mogul, our Canadian Avalanche Rescue Dog and his handler will be onsite to show you their obedience training and a mock search scenario.
Apres: Fundraising Auction for Avalanche Canada @ Griz Bar
Come up to the Griz Bar and walk away with some sweet gear thanks to the generous donations of Avalanche Canada Sponsors:  BCA, Helly Hansen, Arcteryx.  We will be auctioning off a number of great gear during apres in the Griz Bar with 100% of the funds raised going towards Avalanche Canada to help fund their public education programs.
It's a great day full of interactive and educational opportunities.
Thanks to our sponsors:  Helly Hansen, Avalanche Canada, BCA, Arc'teryx, Scott