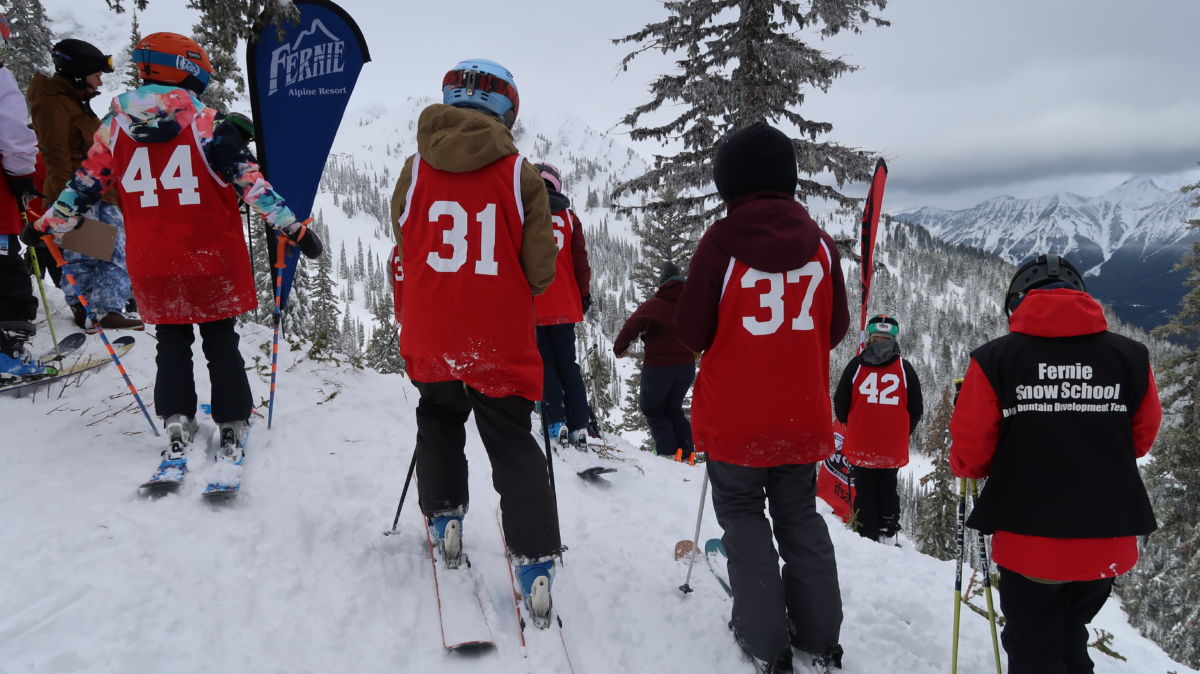 Jeep Jr Freeski presented by Rossignol & Smith Optics
Fernie Alpine Resort will once again host a regional IFSA Sanctioned Freeskiing event.
This event provides an opportunity for youth between the ages of 7 and 18 to develop and showcase their skiing skills in a fun and supportive environment.
The Jeep Junior Freeski Series is a part of Resort of the Canadian Rockies (RCR) ongoing commitment to providing active and healthy pursuits for youth. To align with the IFSA qualification standards, the event is open to skier's ages 7 to 18 featuring 6 categories: 7-11 /12-14/15-18 male and female. All age cut off dates are based on the age turned prior to December 31, 2019. Competitors will display their skiing skills on natural terrain while being judged on 5 categories – Line Choice, Control, Fluidity, Technique, and Style/Energy.
***Registration will open on Tuesday, December 17th at 8pm (MST)***
Registration details can be found on the IFSA website by clicking the button below (full registration details will be added shortly):


Entry Fees: $82+gst per competitor.   Limited spaces will be available!
Schedule:
Friday, February 7th – Registration Check In & Inspection
Saturday, February 8th – Qualifiers (all age groups)
Sunday, February 9th – Finals (all age groups)
**Detailed schedule will be posted mid December***
Additional Information:

– Please read the 2020 IFSA Junior Series Rules Changes (link on the IFSA registration page or click here) as there are changes to mandatory equipment, venue access this year for competitors, coaches and parents and other updates
– All athletes MUST have a current 2020 IFSA Membership and your IFSA username and password to register.  For details on IFSA Memberships visit:  https://www.freeskiers.org/membership/membership-info.html
-Coaches (including an independent athlete parents) seeking venue access are REQUIRED to have current IFSA Coach Certification and a current IFSA Coach Membership this year.  Details on that certification and membership can be found here: https://www.freeskiers.org/coaches-hosts-judges.html
-All Athletes must complete an RCR Event Waiver(s): PLEASE READ!
All competitors must complete the resort event waiver(s).
If you complete your Event Waiver online you only have to do it once for the 2019-20 Winter season.
Competitors aged 16 and older must complete an Event Waiver and can complete the waiver themselves.
Competitors aged 15 and under must have their parent or legal guardian complete both the Event Waiver AND the Parental Consent Waiver.
All waivers can be completed online and can be accessed here: https://passes.skircr.com/waivers-special/signup.aspx
SHOUT OUTS:
A huge thanks goes out to our partners: Jeep, Rossignol, Smith Optics  Helly Hansen Arcade Belts
Don't forget to check out the other events in the Jeep Junior Freeski Series at Kicking Horse Mountain Resort – January 30-February 2 and Kimberley Alpine Resort – Feb. 22-23